Our housing services
Our properties total over 10,000 housing units and properties across several different types of service:
 

| | |
| --- | --- |
| Housing service | *Total (10,080) |
| General needs housing | 4,445 |
| Student housing | 4,049 |
| Home ownership & commercial use  | 477 |
| Supported housing | 387 |
| Care home places | 314 |
| Housing for older people | 343 |
| Nursing home places | 65 |
*Further statistcs can be seen in our 2014 annual review available here. 
We work for local communities to improve the social and economic welfare of tenants. We also work with government and voluntary agencies to develop services, especially for people wishing to return to work. 
Our Lettings Services Team deal with housing applications, waiting lists, transferes and swaps. They also make sure new tenants get the right support before they move in.
Our Neighbourhood Housing Officers (NHOs) deal with questions about your tenancy and where you live.
Our Tenancy Management Team deal with anti-social behaviour and any changes to your tenancy.
Our Older Persons Team manage our older persons housing services. We have a range of properties on offer in numerous areas, some with a scheme manager service and some without.
Our Income Management Team deal with income collection for current and former tenants. They can also provide benefits advice and help with welfare reforms with all rent payments.
Related services
Managing your money
www.moneyadviceservice.org.uk
Free advice about money matters and a new advice tool available online.
www.debtpanicswansea.org.uk
Free, reliable help with debt.
www.stepchange.org
Step Change Debt Charity - the UK's leading debt advice organisation.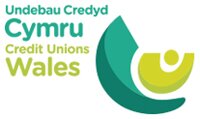 Credit Unions of Wales are financial cooperatives that are community focused and controlled by their members, offering savings and loans.
Gwalia takes no responsibility for expressed views or content reliability on the above links. They do not represent endorsement of any kind.