NHOs get mobile with their new tablet devices. Read more...

Our new build bungalows in Birchgrove, suitable for people with disabilities were let via the ADAPT Housing Register, a waiting list for people in Swansea with a need for high levels of adaptations. Read more...

Our Neighbourhood Housing Teams visit tenants in their homes, addressing problems and concerns in the most convenient way for them.

Ty Llew, our development of 13 general needs apartments has won Swansea Council's Building Excellence Award for Best Social or Affordable Housing in the south Wales region. Read more...
Our housing services
We have a total of just over 10,200 properties across several different types of service:
 

| | |
| --- | --- |
| Housing service | *Total (10,273) |
| General needs housing | 3,984 |
| Student housing | 4,049 |
| Home ownership & commercial use | 563 |
| Supported housing | 529 |
| Care home places | 248 |
| Housing for older people | 835 |
| Nursing home places | 65 |
*Further breakdown of these statistcs can be seen in our 2015 annual review available here. 
We work for local communities to improve the social and economic welfare of tenants. We also work with government and voluntary agencies to develop services, especially for people wishing to return to work.
Our Lettings Services Team deal with housing applications, waiting lists, transferes and swaps. They also make sure new tenants get the right support before they move in.
Our Neighbourhood Housing Officers (NHOs) deal with questions about your tenancy and where you live.
Our Tenancy Management Team deal with anti-social behaviour and any changes to your tenancy.
Our Older Persons Team manage our older persons housing services. We have a range of properties on offer in numerous areas, some with a scheme manager service and some without.
Our Income Management Team deal with income collection for current and former tenants. They can also provide benefits advice and help with welfare reforms with all rent payments.
Information about repairs
So that we can continue to invest in our existing housing stock and provide high quality affordable homes for people in Wales, we would like to remind Tenants of our Recharge Policy and advise that we will recover outstanding money that is owed in relation to rechargeable repairs.  This includes lock changes that have taken place due to accidental damage or lost keys.
If you have had a repair that falls under the policy and would like to discuss making a payment with a member of staff, please contact the team on .
Related services
Managing your money
www.moneyadviceservice.org.uk
Free advice about money matters and a new advice tool available online.
www.debtpanicswansea.org.uk
Free, reliable help with debt.
www.stepchange.org
Step Change Debt Charity - the UK's leading debt advice organisation.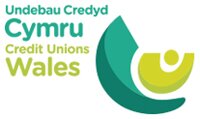 Credit Unions of Wales are financial cooperatives that are community focused and controlled by their members, offering savings and loans.
Gwalia takes no responsibility for expressed views or content reliability on the above links. They do not represent endorsement of any kind.