Your benefits are changing

The UK Government is reducing the amount of housing benefit some people can claim.
If you claim housing benefit to help pay your rent you may be affected by changes. This means you may soon receive less housing benefit than you currently get.
This information is to help you find out what's happening and what you can do to prepare.
Welfare Reform Document YBAC [pdf] 2MB

Under occupancy charges
If you are living in one of our homes and have one or more 'spare bedrooms,' you may be affected by these changes.
What
This is called 'under occupancy' charge or bedroom tax and is a brand new charge.
When
This will affect tenants from April 2013.
Who
This could affect you:
If you are 16 to 61 years old
Even if you only get a small amount of housing benefit – for example, if you are working
Even if you are sick or disabled
Under the new rules, if you have more bedrooms than the UK Government says you need, you will lose part of your housing benefit. The new rules mean you will be allocated one bedroom for:
Each adult couple
Any other person aged 16 or over
2 children of the same sex under the age of 16
2 children under the age of 10 regardless of their sex
Any other child
A carer (who does not normally live with you) if you or your partner need overnight care.
It does not matter how the 'spare' bedroom is used, the new rules will apply even if:
You and your partner need to sleep apart because of a medical condition
The main residence of your children is another address, but you have a spare room for when they stay with you.
How much
If you have one 'spare' bedroom your housing benefit will be cut by 14% of your full weekly rent. If you have two or more spare bedrooms, you will lose 25%.
If your benefit is cut you will have to pay the difference between your housing benefit and your rent. You can pay us in a number of ways, including at our offices, over the phone and online.
What should I do?
If you are worried about being able to afford to pay your rent from April 2013 you should ask for advice now.
Speak to one of our Rent Management Officers by calling .
If you don't pay your rent you could lose your home, so talk to us about different ways to pay.
You can also
Talk to us about transferring to a smaller home
Consider taking in a lodger
Get advice on budgeting and saving money on household bills
Contact your council to ask about extra financial help. Councils have a limited amount of money available to make discretionary payments towards housing costs. Your council may prioritise your claim if you have a disability and your house has been adapted.
Get in touch with your local citizens advice bureau www.citizensadvice.org.uk or other local advice agencies.
Make sure you are claiming all the benefits you can – for example, money to help with the costs of a disability.
Try to find some paid work to increase your income.
Do you have a disability and need overnight care?
If you are of working age, have a disability and need a 'spare' bedroom so that a carer can stay overnight, you should contact your local council now so that staff can help you keep more of your housing benefit.
If you have any questions about this information you can talk to:
Gwalia
Local council
Citizens advice bureau
Local advice agency
You can also find out more about help available and see what other tenants have done at  
You won't be affected if:
You live in a one bedroom flat or bedsit, or if
You or your partner is old enough to receive pension credits. In April 2013 the pension credit age will be around 61 years and 6 months.
What should I do?
Visit  for more infmormation.
If you are worried about being able to afford to pay your rent you should ask for advice now.
Speak to one of our Rent Management Officers by calling .
If you don't pay your rent you could lose your home, so talk to us about different ways to pay.
Example case study: Deana Jones, 48, Pontardawe
Current rent £80.98, covered in full by Housing Benefit
Deana will have to pay £11.34 per week from April 2013 (based on current rent)
Deana was housed by us after leaving a Women's Refuge in 2008, she had been subjected to domestic violence from her ex-partner.  Deana has five children, three have grown up and moved away and Deana now lives with her 6 year old son, Berian, and 4 year old daughter, Daisy.  The family live in a three bedroom house and will be classed as over-accommodated by 1 bedroom.  Deana is currently on full Housing Benefit but as a result of the reforms will need to pay £11.34 per week from next April.
Deana is currently studying psychology, counselling and I.T. and will finish these courses in October 2013, she has already completed QCF in child development.  As Deana is currently unemployed, she is receiving support with her studies from 'Genesis'. If she were to take a part time job to help with the extra costs, she would lose this support and not be able to complete her studies.  Deana is therefore in a 'catch 22' situation, she has thought about taking a part time job but would then not be able to get qualifications which would enable her to get better paid work in the future.
Deana would not like to move as she cannot afford the costs associated with moving and her children are settled in the local schools and would not want to be uprooted.  Deana stated she will have to struggle to find the extra money until she finishes her studies and finds full time employment.
Related services
Managing your money
www.moneyadviceservice.org.uk
Free advice about money matters and a new advice tool available online.
www.debtpanicswansea.org.uk
Free, reliable help with debt.
www.stepchange.org
Step Change Debt Charity - the UK's leading debt advice organisation.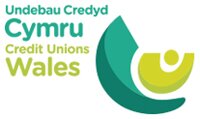 Credit Unions of Wales are financial cooperatives that are community focused and controlled by their members, offering savings and loans.
Gwalia takes no responsibility for expressed views or content reliability on the above links. They do not represent endorsement of any kind.